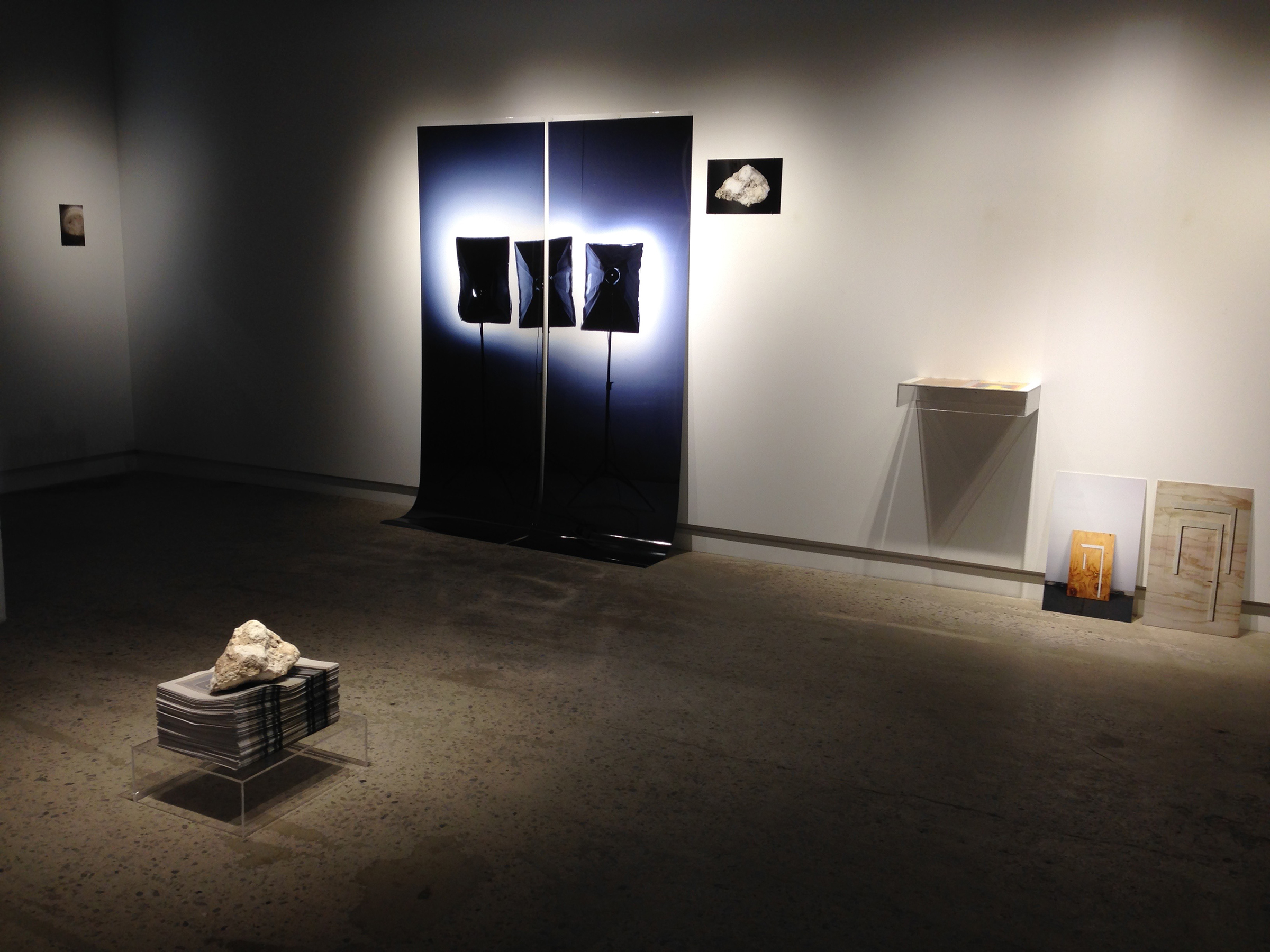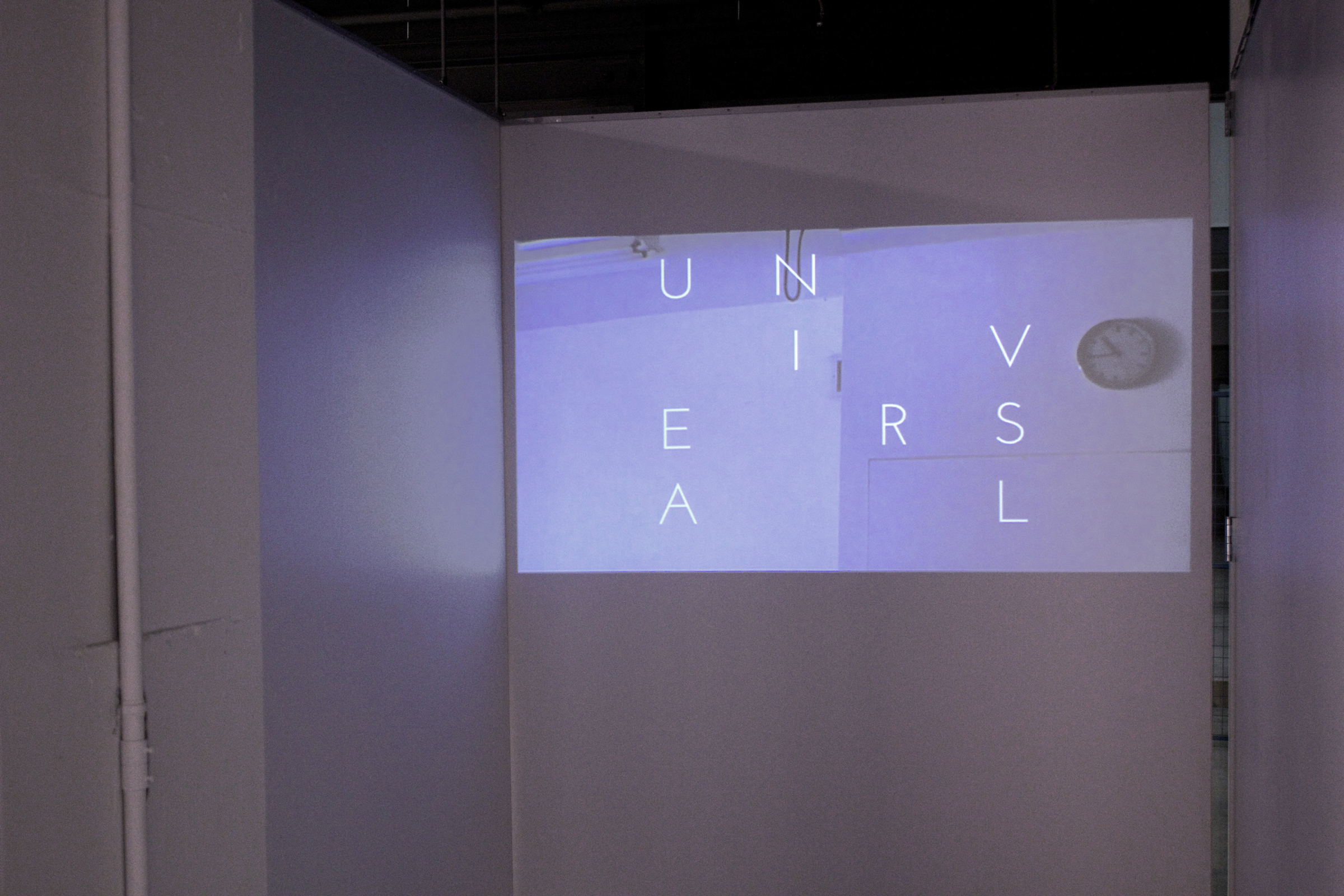 UNIVERSAL installed at Atelier Circulaire in Montréal, Québec, Canada, 2014.

As artists and collaborators, Leslie Mutchler and Jason Urban are interested in the handmade (or in this case, hand-printed) and the duality of actual and virtual, experience and meta-experience. In an increasingly digitized world, traces of the human hand are often revered as signs of authenticity and reality- even when viewed on a screen. UN

IVERSAL

is a body of work developed at Artists Image Resource (AIR), Pittsburgh, PA. While in residence at AIR, the pair generated prints and recorded the act of printing, an inherently tactile experience, to be presented as a meta-experience alongside the physical. The gate-form imagery of the prints is inspired by the work of Herbert Bayer, the manager of the Bauhaus printshop and designer of the typeface, UNIVERSAL. While Bayer's work in real life is colorful and bright, the books Mutchler and Urban used as resources contained largely black and white reproductions. Once they created a key image, they sought to create three nearly identical prints using different print processes- a silkscreen, a lithograph, and a woodblock. So began an inquiry into the nature of making and the nature of documenting making.

The video,

UNIVERSAL

, is available for viewing on Vimeo.