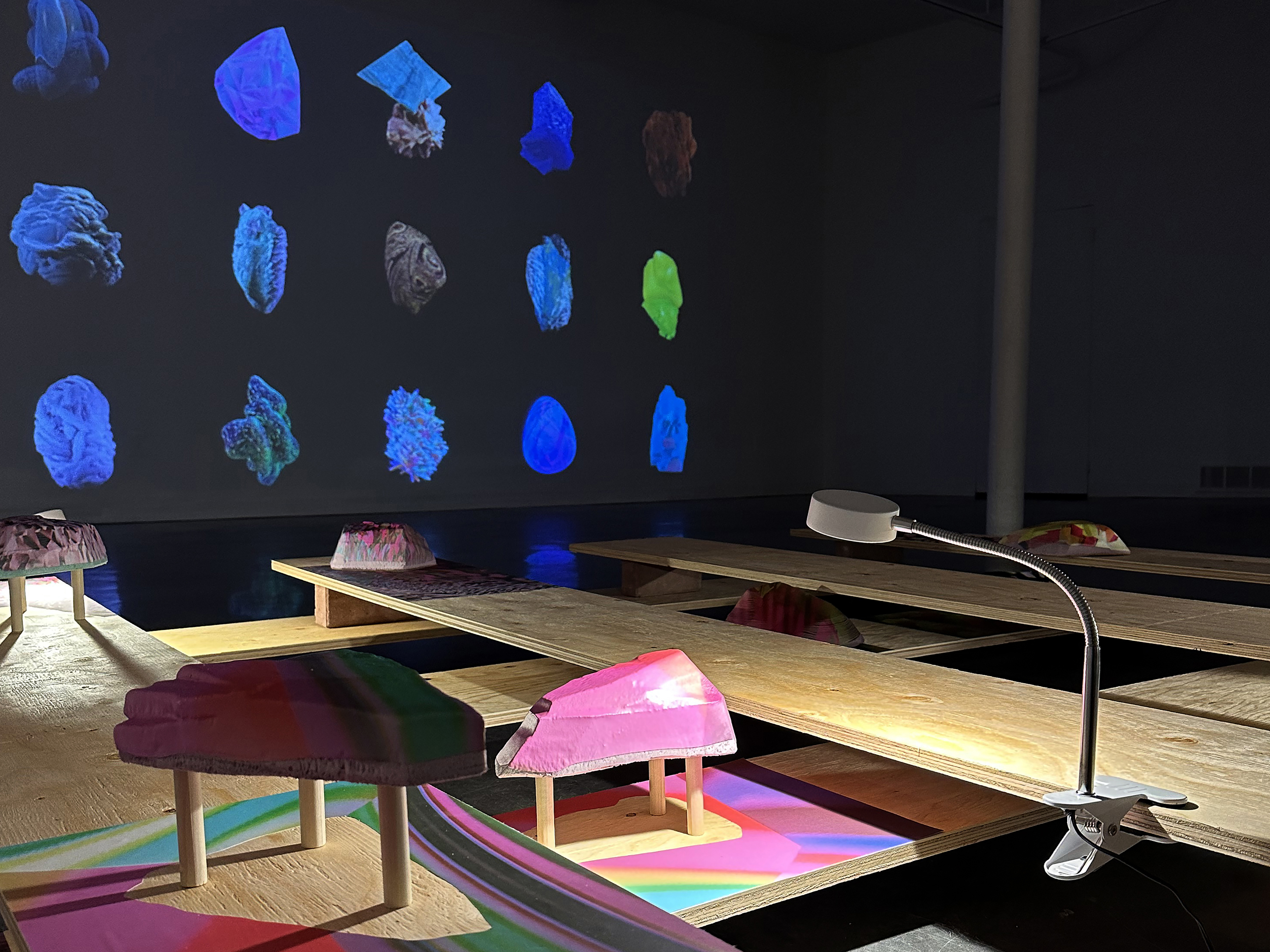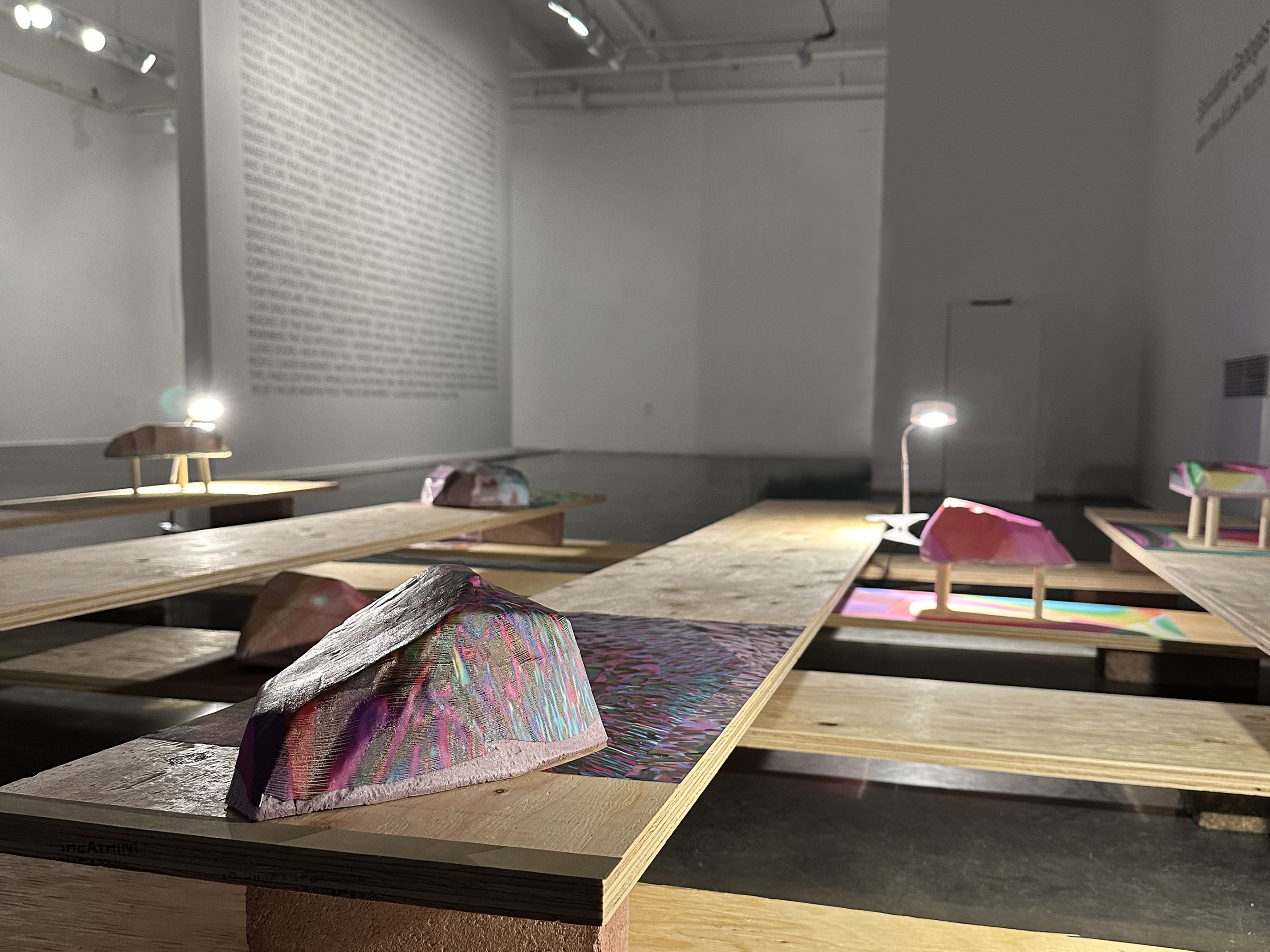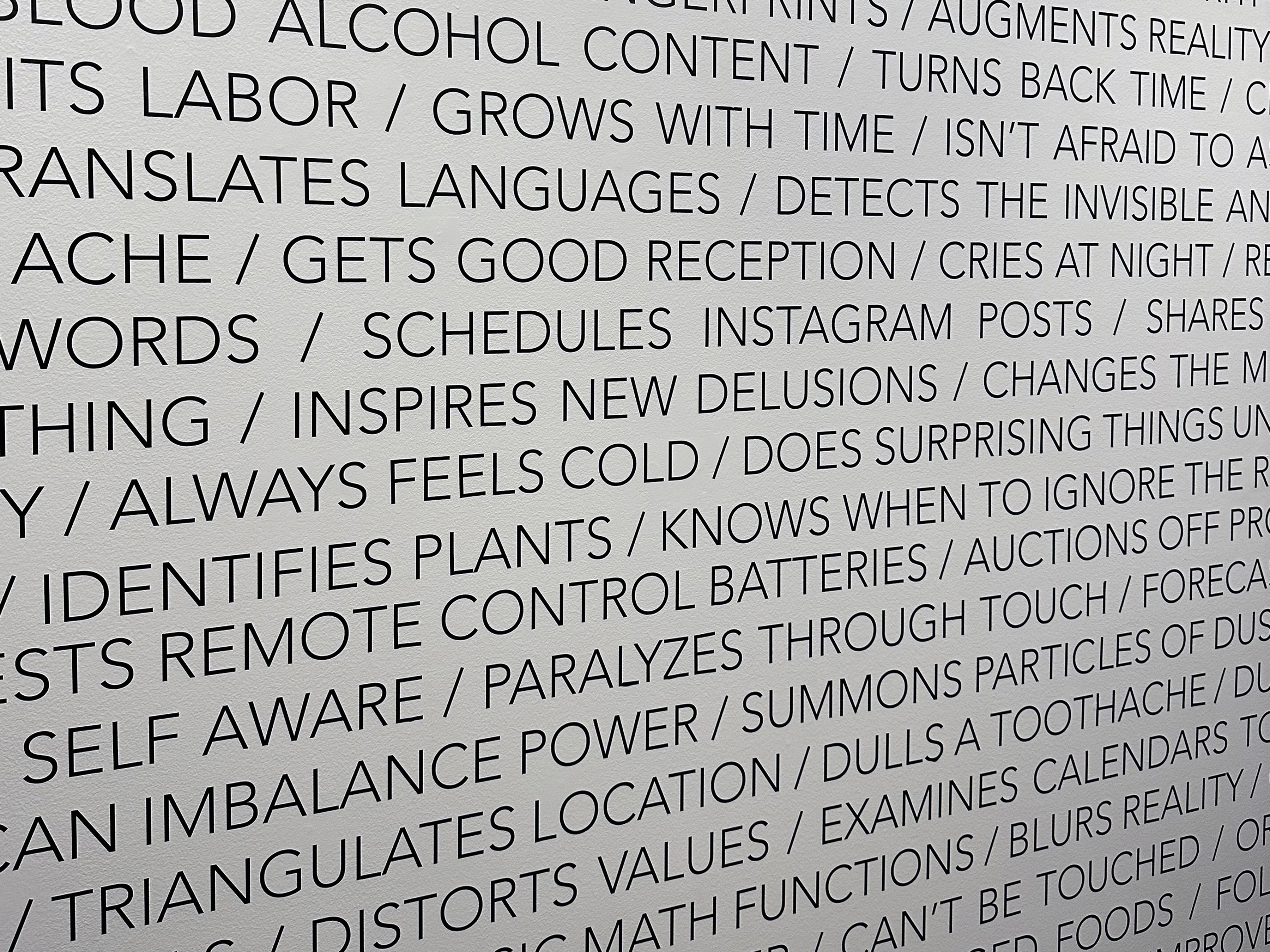 Speculative Geologies installed at Eastern Edge, St. Johns, Newfoundland & Labrador, Canada, 2023.

Speculative Geologies, a project by collaborators Jason Urban and Leslie Mutchler, brings together their interests in mysticism, animism, geology, color phenomenology, and material dichotomies between technology and nature. Contemplating the rare earth minerals that generate the "magic" of our smartphones, each specimen in Speculative Geologies is associated with a hypothetical attribute or action of our digital devices. Bringing together the banal, a rock or mineral that counts your steps, and the momentous, a rock or mineral that remembers the old mythology, each rock/mineral form is associated with an imagined function.

From folklore and superstition to organized religion and spirituality, magic's divine power is often harnessed through the use of geological matter- crystals, hag stones, pi stones, and chumpi-khuyas to name a few. This revered role of material stands in stark contrast to Western culture's history of exploitation and extraction of natural resources. With this relationship of physical to metaphysical in mind, Speculative Geologies postulates new forms perhaps uncompromised by the past and by preconceived notions. Using 3D modeling, Urban and Mutchler present a catalog of colorful, imagined rocks and minerals that ponders the Wild, the Virtual, and the Unthought.

Three videos related to the exhibition are available for viewing on VIMEO.