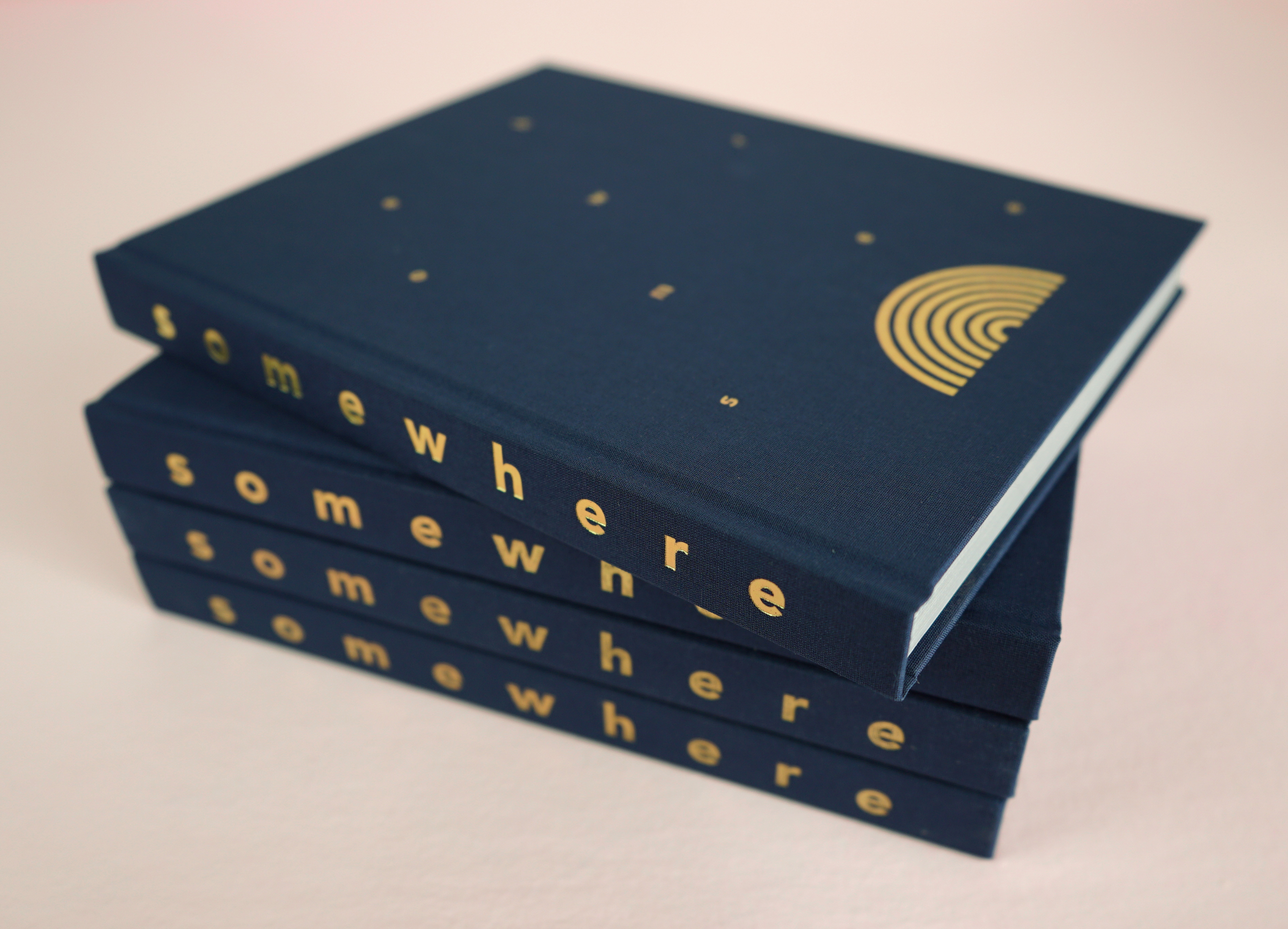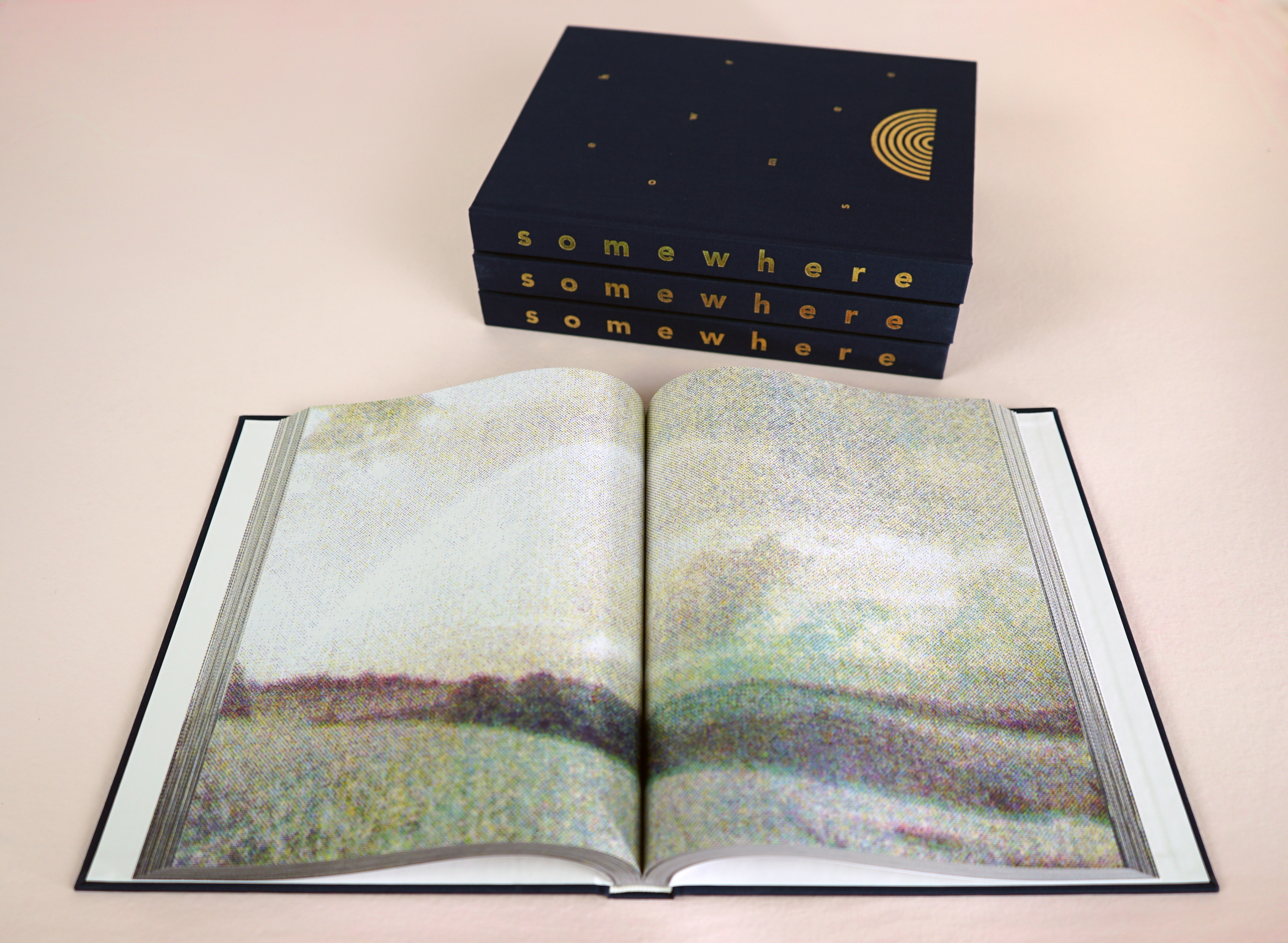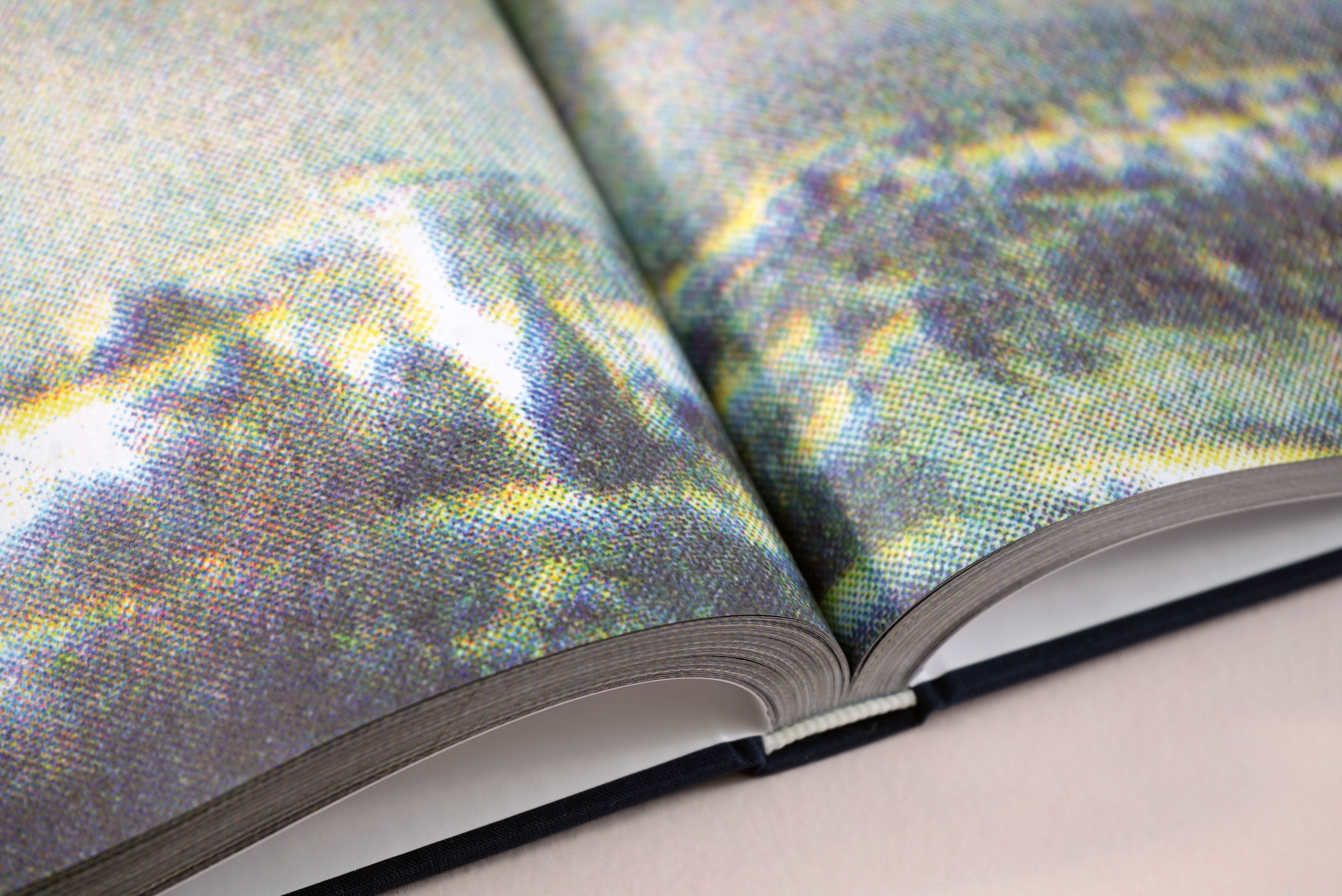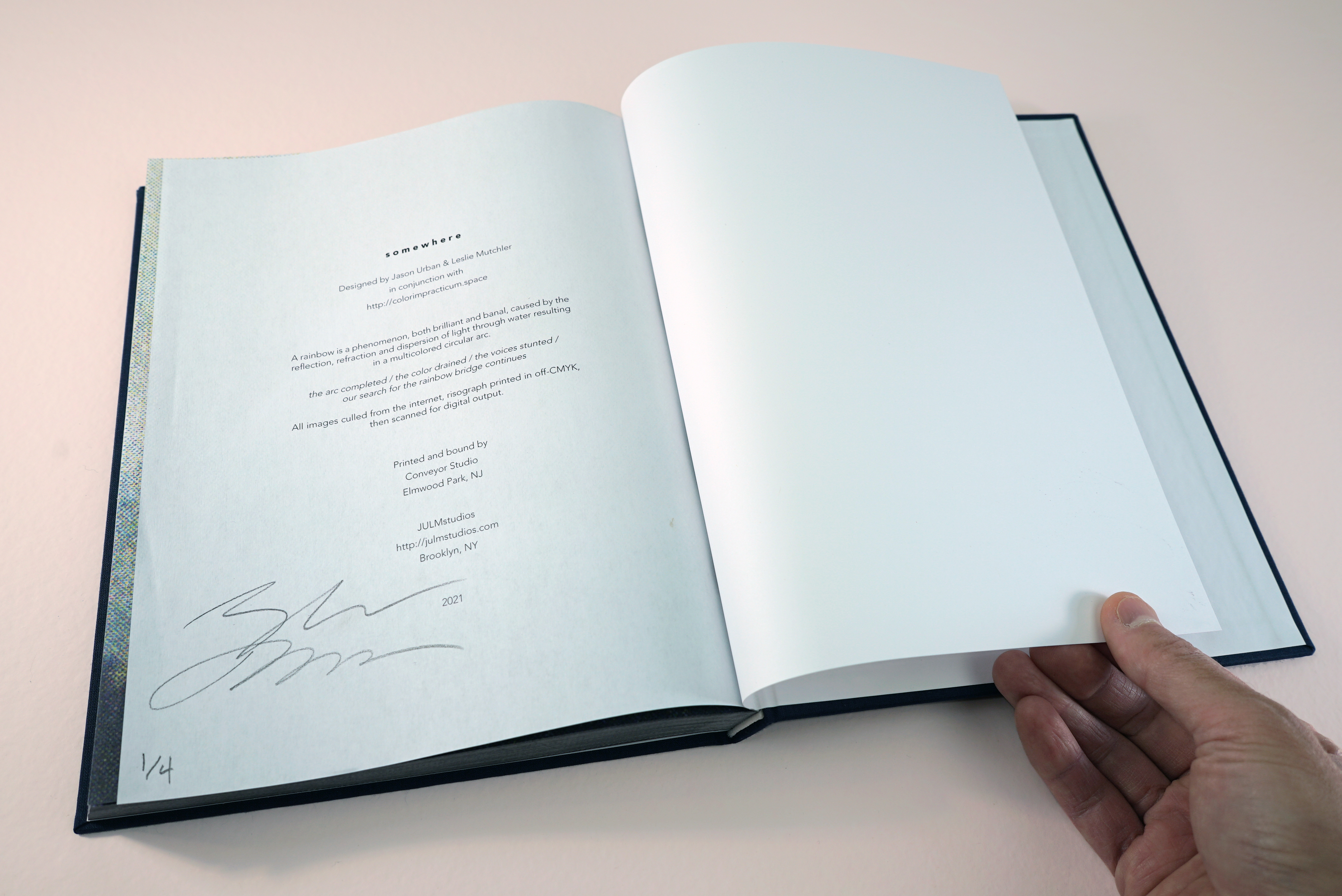 Somewhere, an artists book inspired by midcentury books about light that often used black and white photographs to illustrate concepts about color, is part of a larger exploration of the facts and fictions of color. The book is a poetic and metaphoric meditation on failed communication about color.


A rainbow is a phenomenon, both brilliant and banal, caused by the reflection, refraction and dispersion of light through water resulting in a multicolored circular arc. Somewhere is a collection of black and white images of rainbows. Incomplete arcs, the color drained, the voices stunted, our search for the rainbow bridge continues.


A 400-page, 8x10" smyth sewn hardcover book with foil embossed covers, Somewhere is printed in an edition of four and signed and numbered on the colophon page. Spreads feature a looping series of black and white images of rainbows rendered in CMYK (scanned from risographs). A prototype version of the book was used in the video, Somewhere, which was featured in Impracticum: Mining Books on Color, Urban and Mutchler's 2021 Center for Book Arts (NYC, NY) exhibition, and its accompanying web project, http://colorimpracticum.space.

The project was printed and bound by Conveyor Studio in Elmwood Park, NJ.

Copies of Somewhere are available for viewing at The Birren Collection at Yale University, the Smithsonian's Cooper Hewitt Design Library, and the University of California San Diego Art Library.