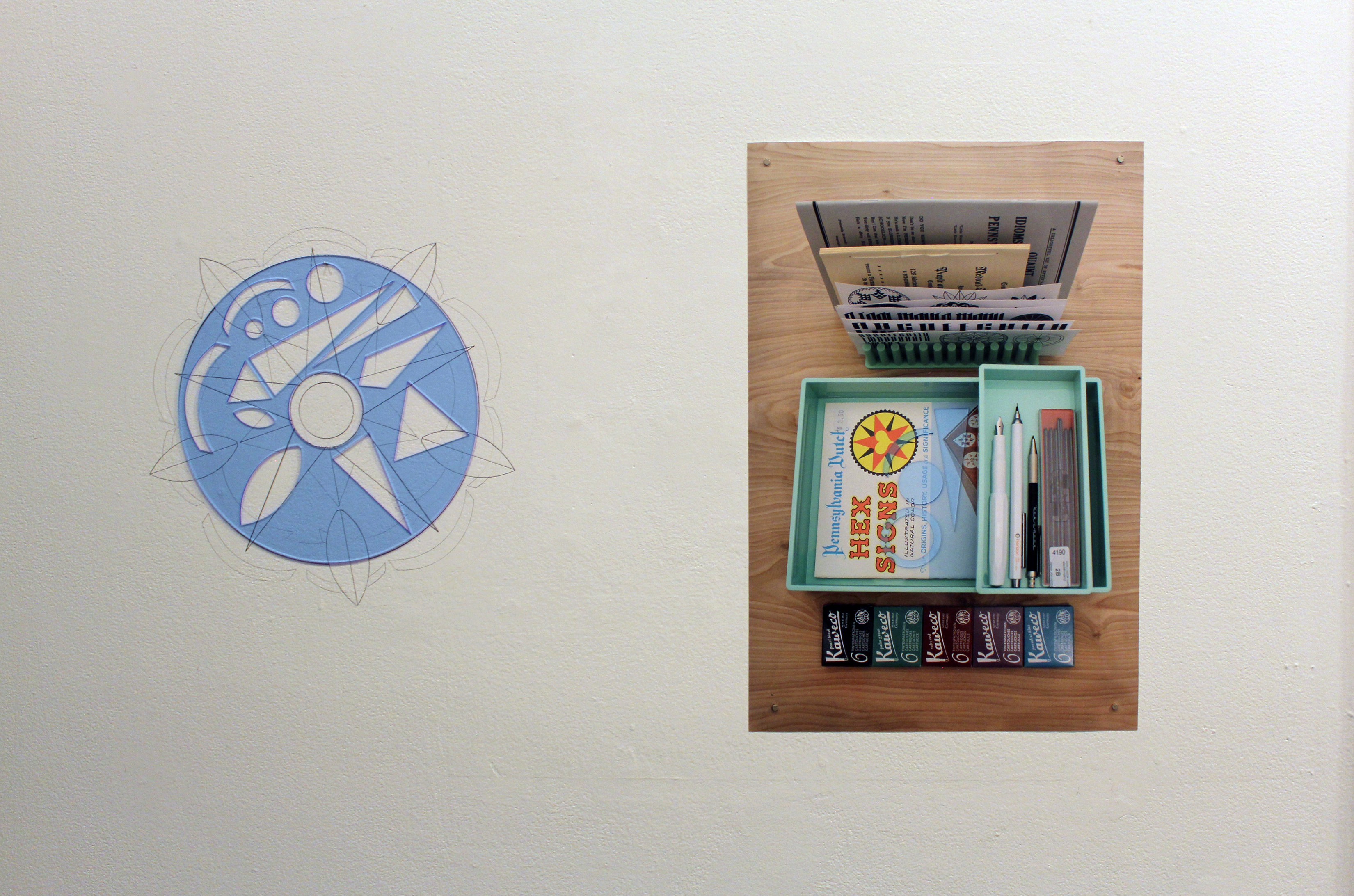 Post-HEX installed at Grizzly, Grizzly in Philadelphia, PA, 2017.

Post-HEX is the second of a two-part collaborative exhibition by Jason Urban & Leslie Mutchler. Post-HEX, a follow-up to December's HEX Outpost, repurposes the materials from the retail out-post into an archive. The new installation less a living entity than a marker of what once was. It serves as an academic epilogue for a functional commercial exploration of hex symbology, signage and letterforms of Pennsylvania Dutch culture and history.

Utilizing the Pennsylvania Dutch Gift Haus as a jumping off point, the original stand featured hand-published zines, magazines, books, broadsides and posters along with decora-tive objects and tools, all exploring the graphic intensities of hex symbology, fraktur and Pennsylvania Dutch aesthetics filtered through a modern lens. As a defacto roadside stand, the work was for sale at roadside prices. In the second iteration, the is presented with a didactic remnant in the tradition of a Natural History Museum or cabinet of curiosities display.

An homage to the ephemeral outpost, Post-HEX contains the curated research: digital prints, relief prints, and sculptural objects that speak to the origins of the original installation as well as its remains. Stacks of archived materials will serve as plinths to new, overly-processed and intellectualized fragments of research based on Pennsylvania Dutch culture, fraktur, magic and ritual.