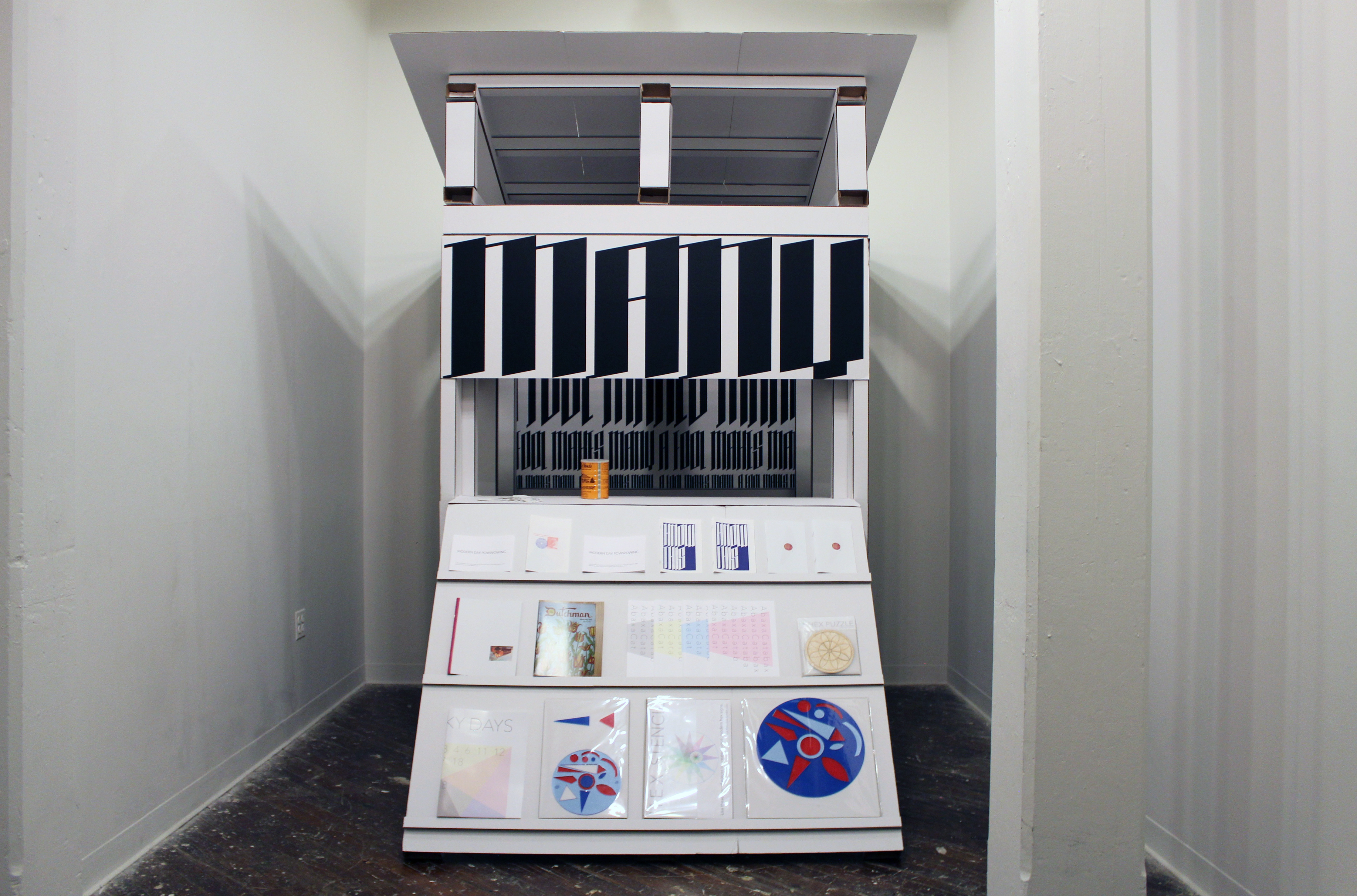 HEX Outpost installed at Grizzly, Grizzly in Philadelphia, PA, 2016.

HEX Outpost is the first of a two-part collaborative exhibition by Jason Urban & Leslie Mutchler. HEX Outpost is a temporary retail space for a body of commercial goods based on hex symbology, signage and letterforms of Pennsylvania Dutch culture and history.

Utilizing the Pennsylvania Dutch Gift Haus as a jumping off point, the stand features hand-published zines, magazines, books, broadsides and posters along with decorative objects and tools, all exploring the graphic intensities of hex symbology, fraktur and Pennsylvania Dutch aesthetics filtered through a modern lens. All work will be for sale at roadside prices.

The installation is a cardboard approximation of a roadside stand one might find on a country road in Lancaster County but rather than vegetables and pies, the stand offers self-manufactured boutique-style objects. HEX Outpost is a contemporary Pennsylvania Dutch pop-up shop of sorts.

The booth is wrapped in text using a fraktur-inspired typeface we designed. It repeats a Pennyslvania Dutch idiom, "a fool makes many." The original meaning has more to do with human behavior (after all, one misinformed person can dumb down an entire crowd) but has meaning for work existing in multiples.

In homage to the ephemeral outpost, the exhibition will evolve in early January, with large-scale digital prints, relief prints, and sculptural objects. Stacks of archived materials will serve as plinths to new, overly-processed and intellectualized fragments of research based on Pennsylvania Dutch culture, fraktur, magic and ritual.