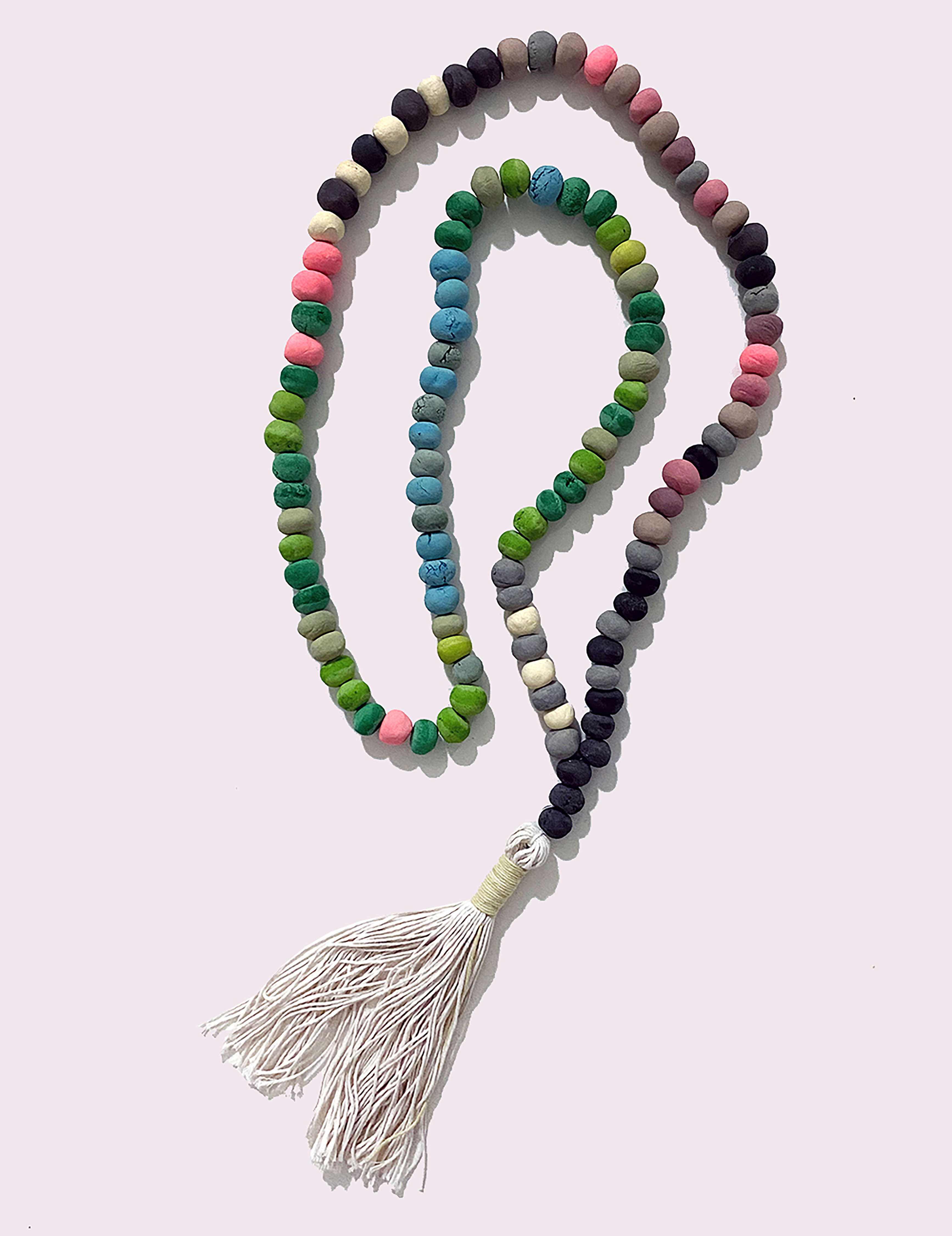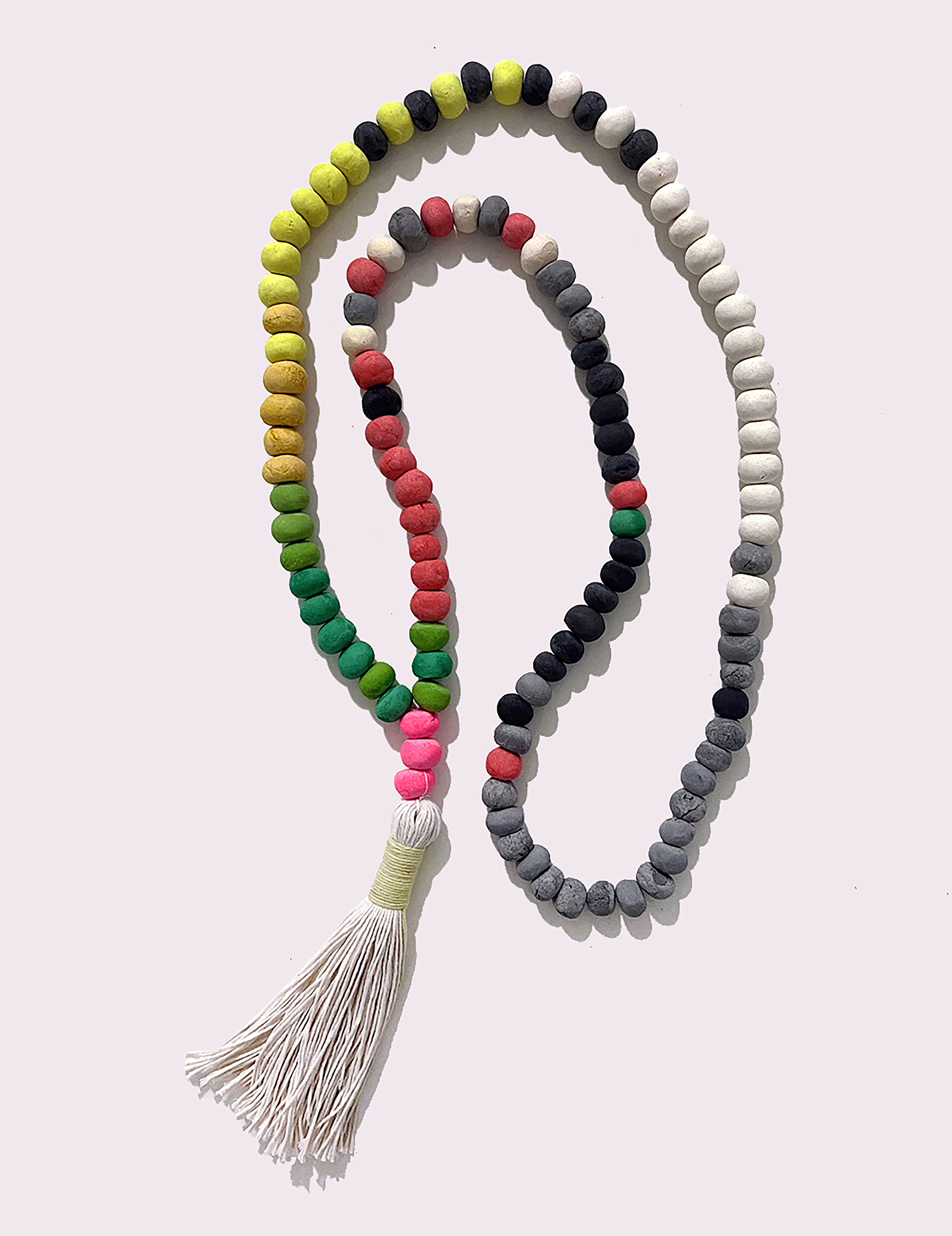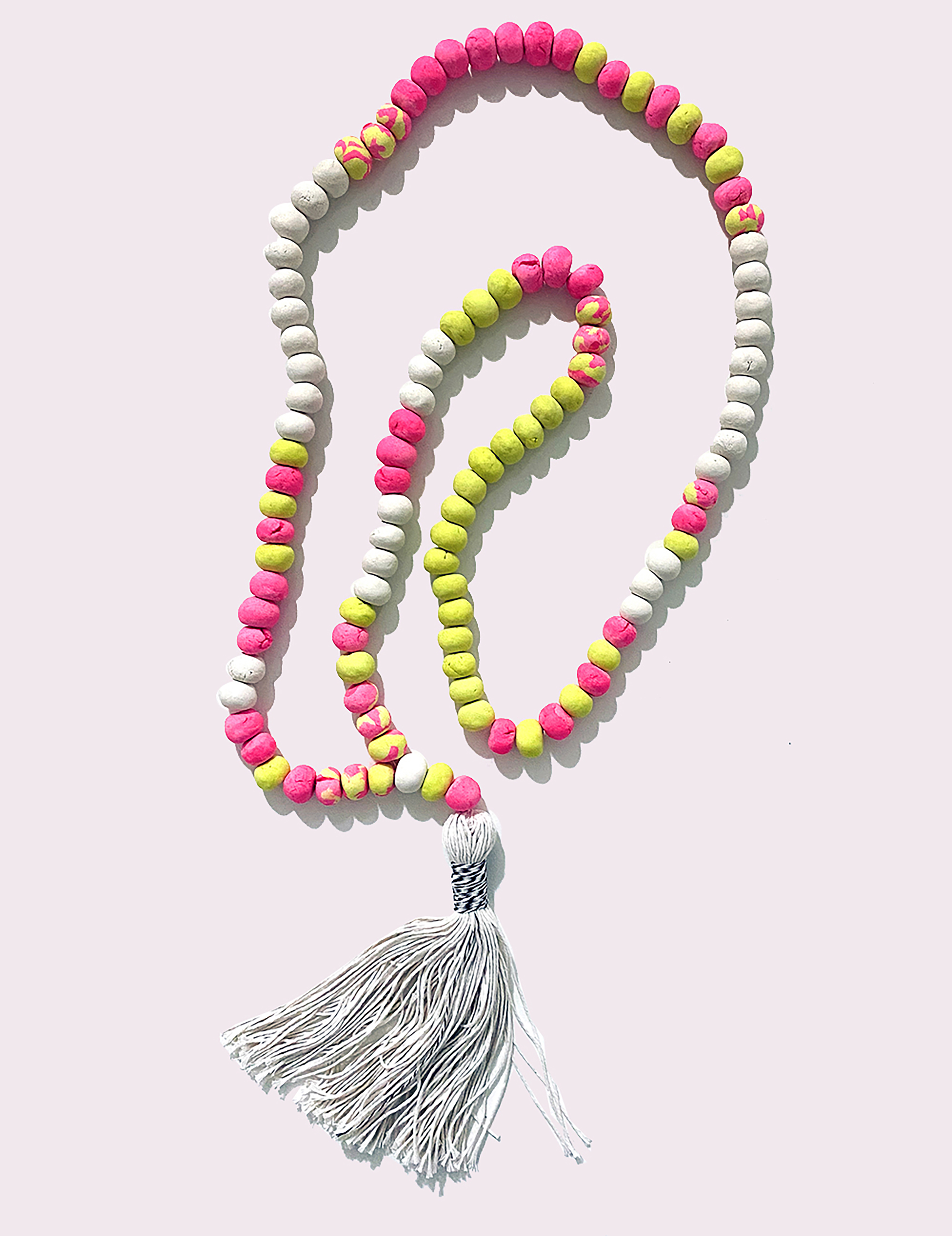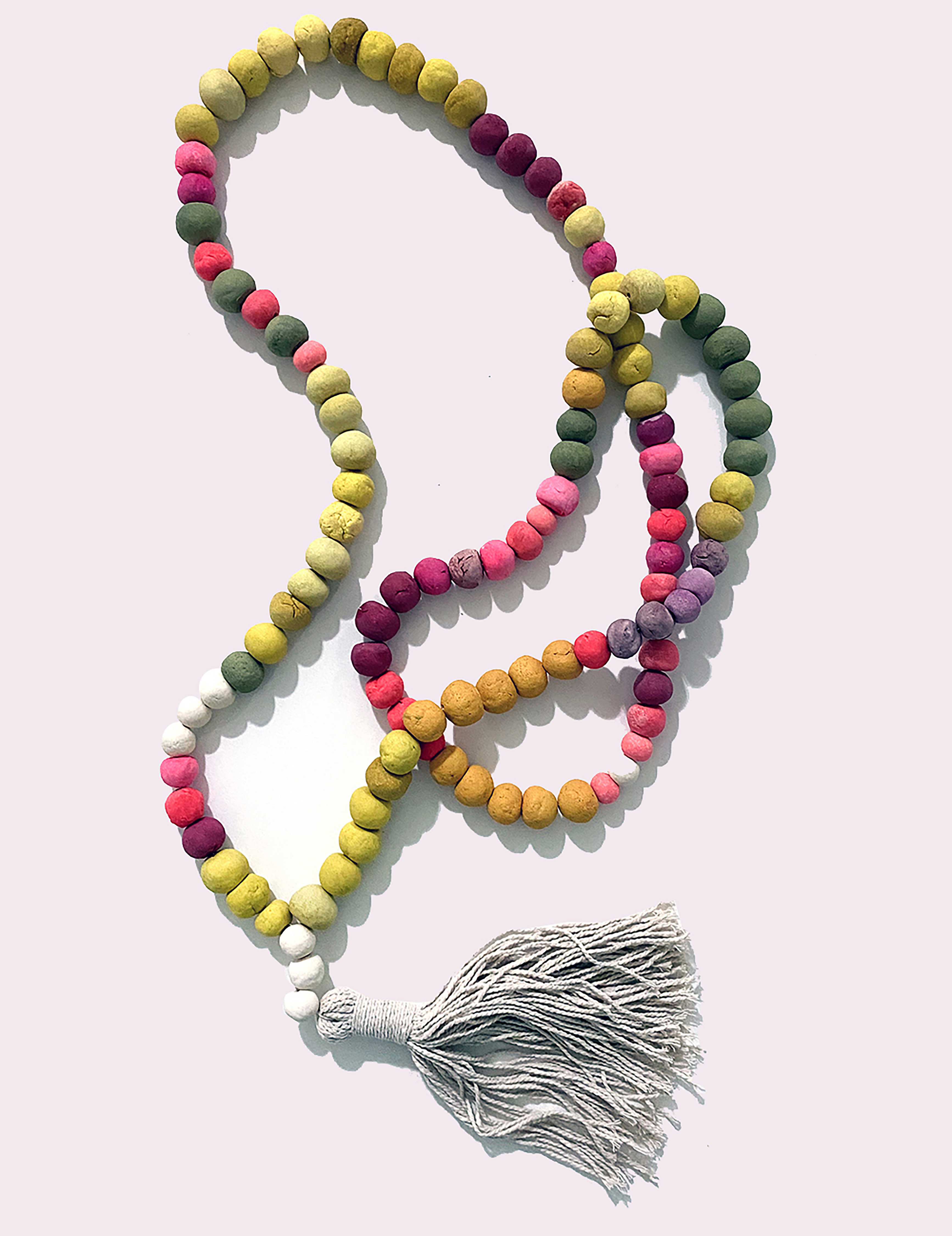 Circles in Circles (32 Variations), Flour, Salt, Pigment, & String, Each approximately 48", 2020.

Circles in Circles are a series of more than three dozen handmade beadworks. The necklaces, each with a unique color story consisting of an arrangement of 108 beads, contain a variety of type and quantity of color allowing for relational color contrasts to emerge. We see these as tools as well as artifacts. They are the result of a long pandemic year where our kitchen was also our studio.

At the beginning of 2020 we were awarded a year-long Workspace Residency at Dieu Donne papermaking studio but instead found ourselves trapped in our apartment during the NYC lockdown. We took the high quality suspension pigments we acquired for papermaking and pivoted. Leslie recalled time as a child when her mother made salt dough to occupy her at the kitchen table. Could humble, everyday materials- salt, flour, oil, pigment- substitute for a professional studio experience? We consider the beads a kind of analog wellness app to occupy our hands and distract our minds during those long months stuck inside. The beaded forms might be seen as necklaces or rosaries or japamala.