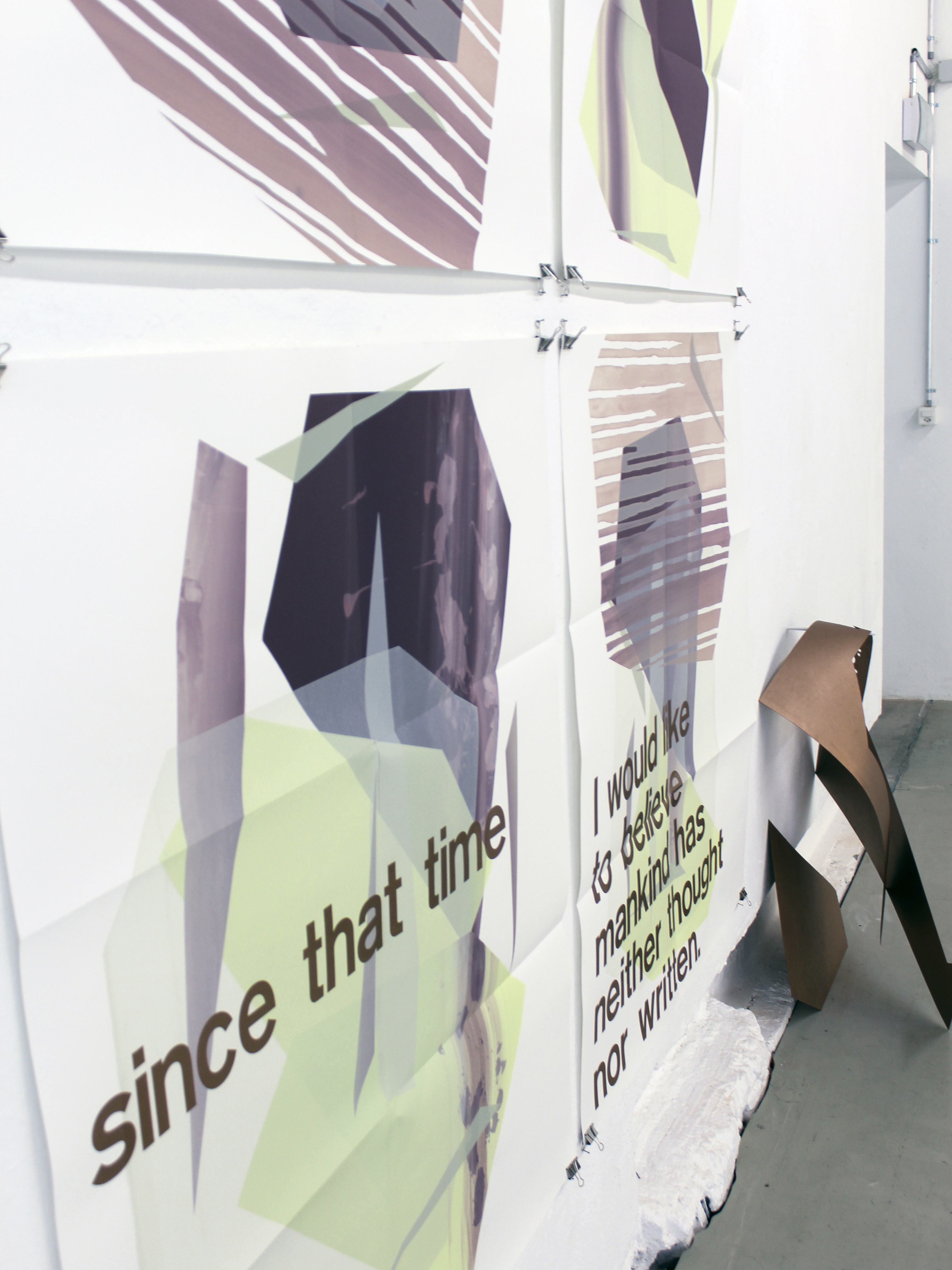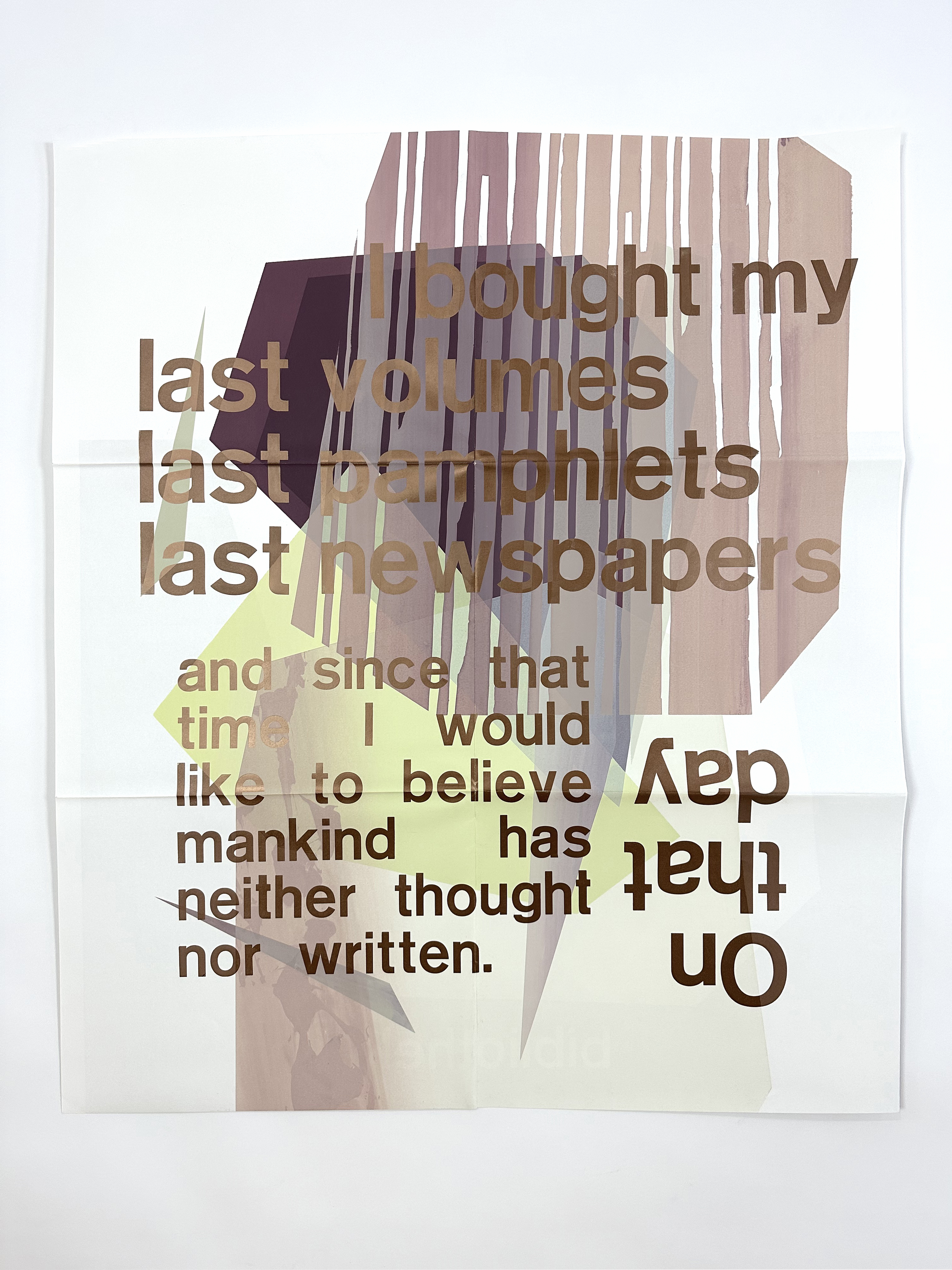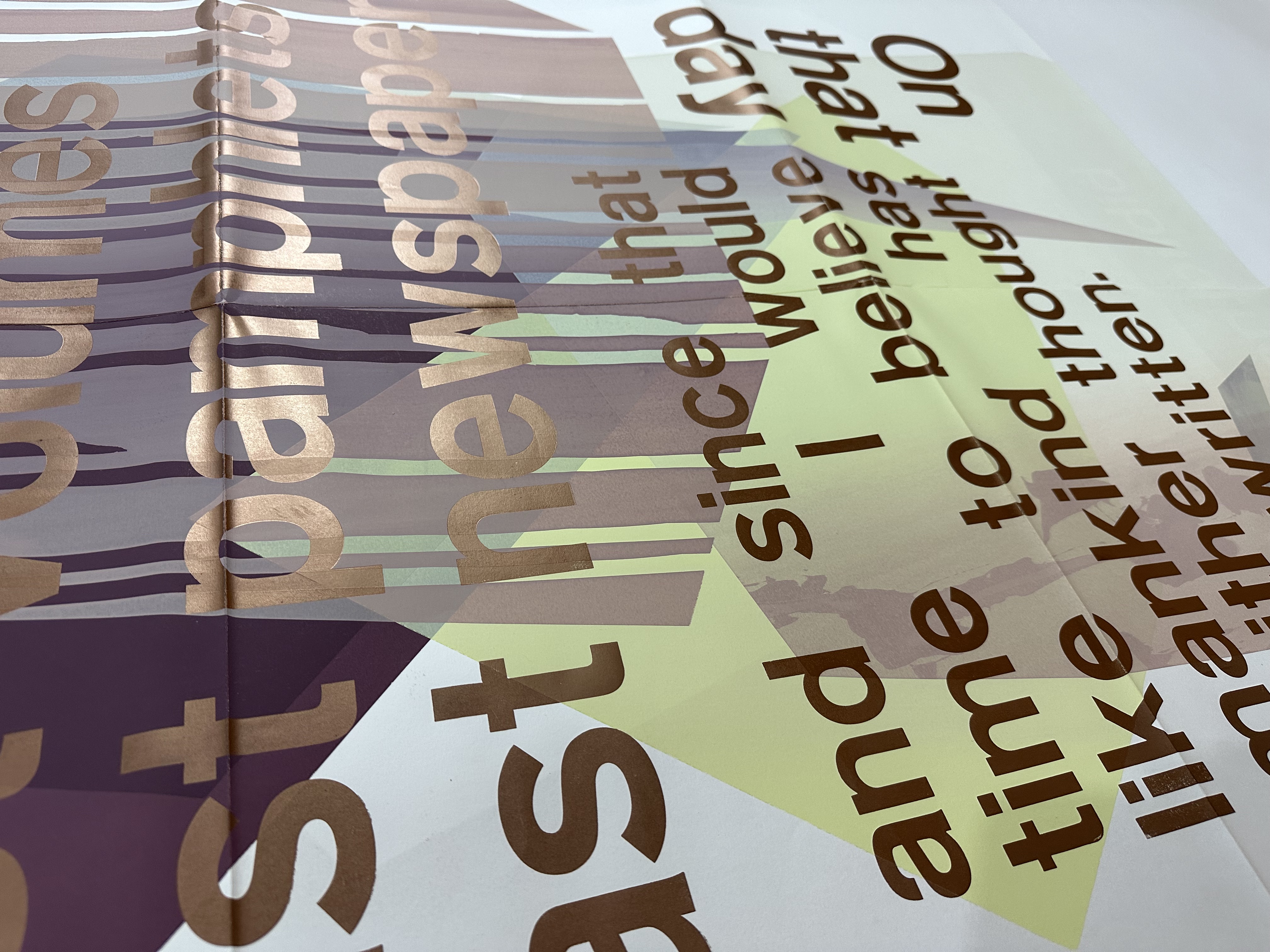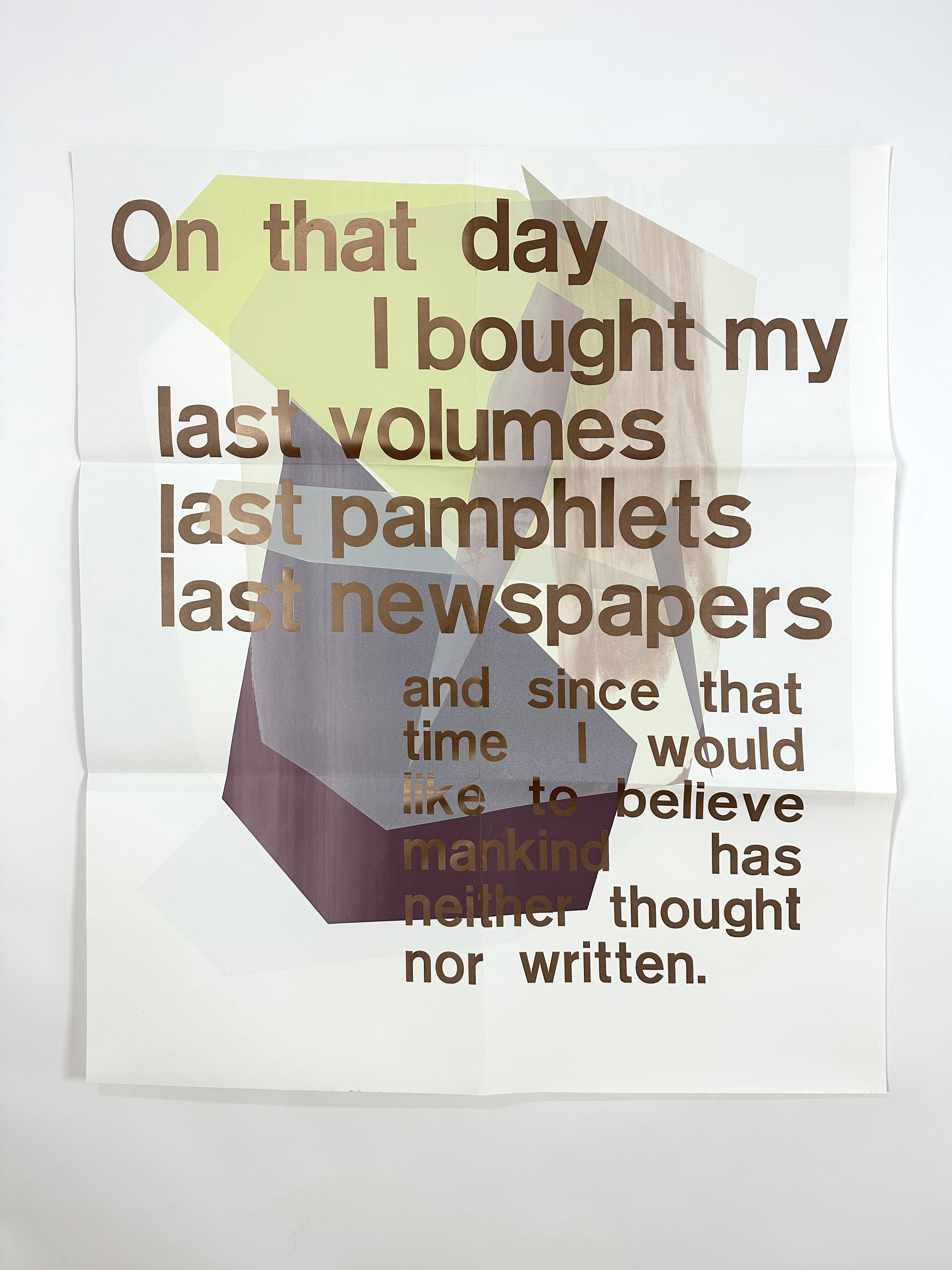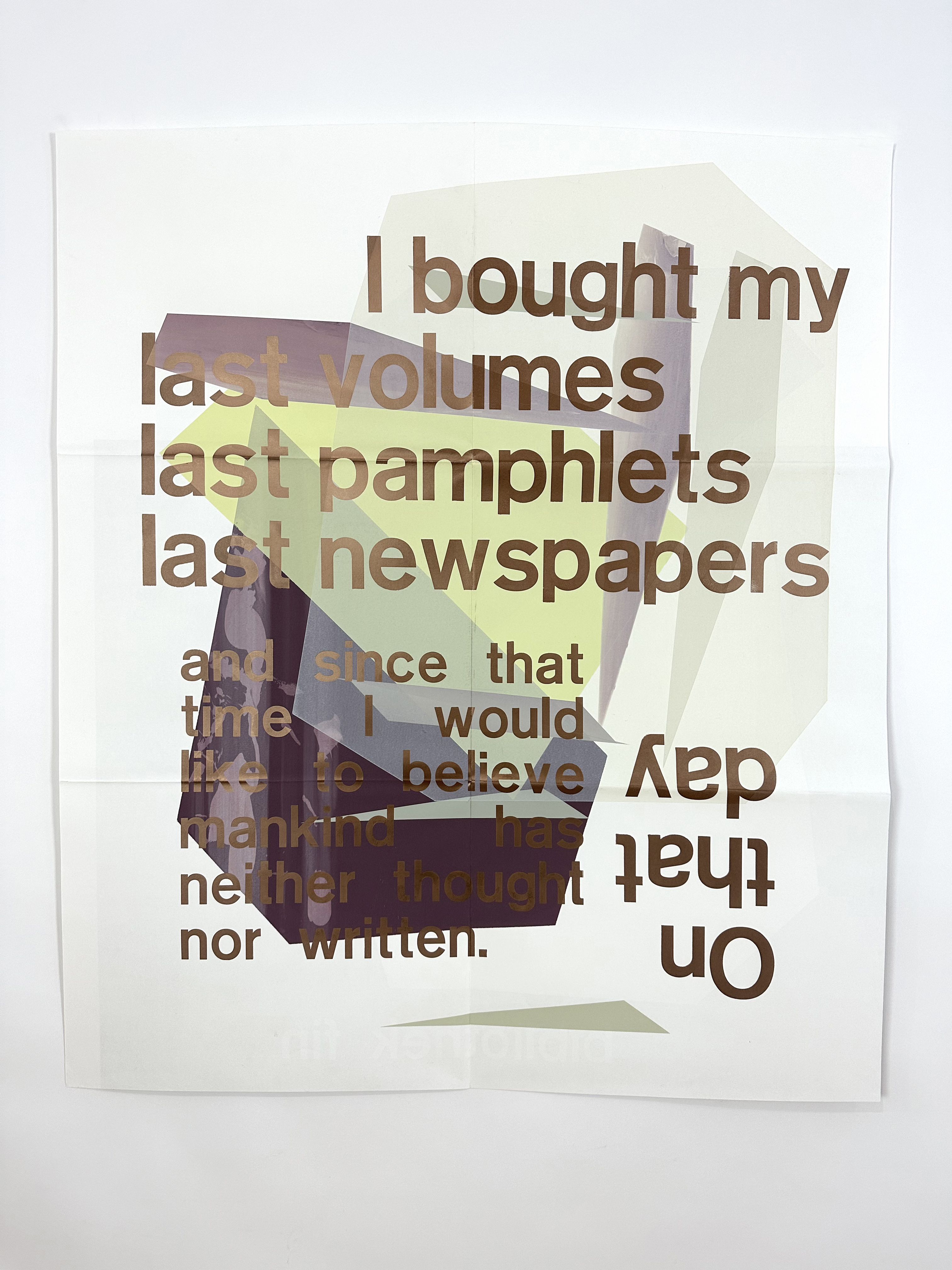 Bibliothek Fin in liminal/liminalität (group exhibition) at Kaskadenkondensator, Basel, Switzerland, 2017.

"On that day I bought my last volumes, my last pamphlets, my last newspapers, and since that time I would like to believe that mankind has neither thought nor written."
- Jules Verne, Twenty Thousand Leagues Under the Sea

This group of variable prints was made in 2017 while in residence at Cork Printmakers and Edition Basel. The screenprinting was completed in Cork, Ireland and then shipped to Basel, Switzerland where we letterpress printed the Jules Verne text in Helvetica using Druckwork's amazing wood type collection.