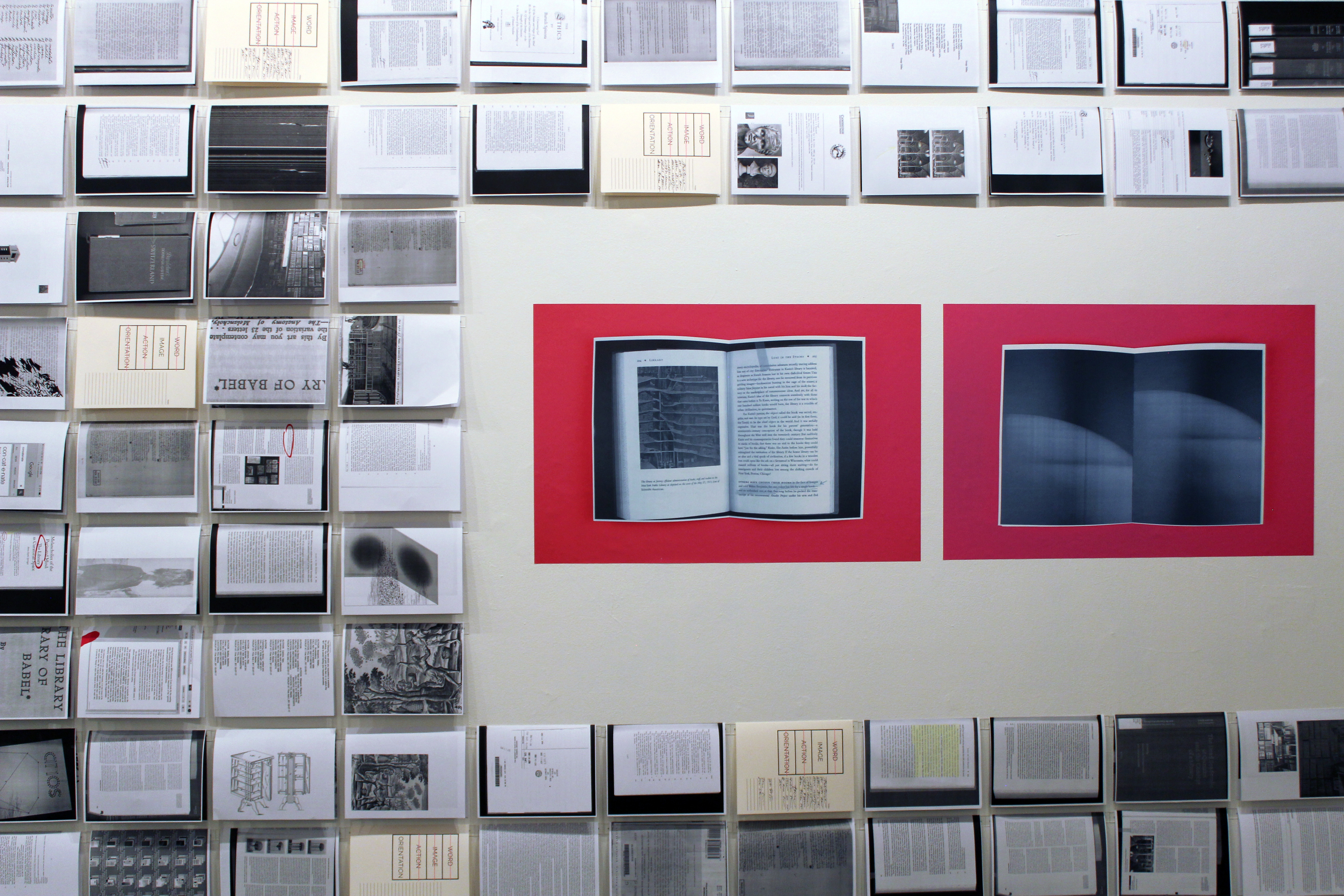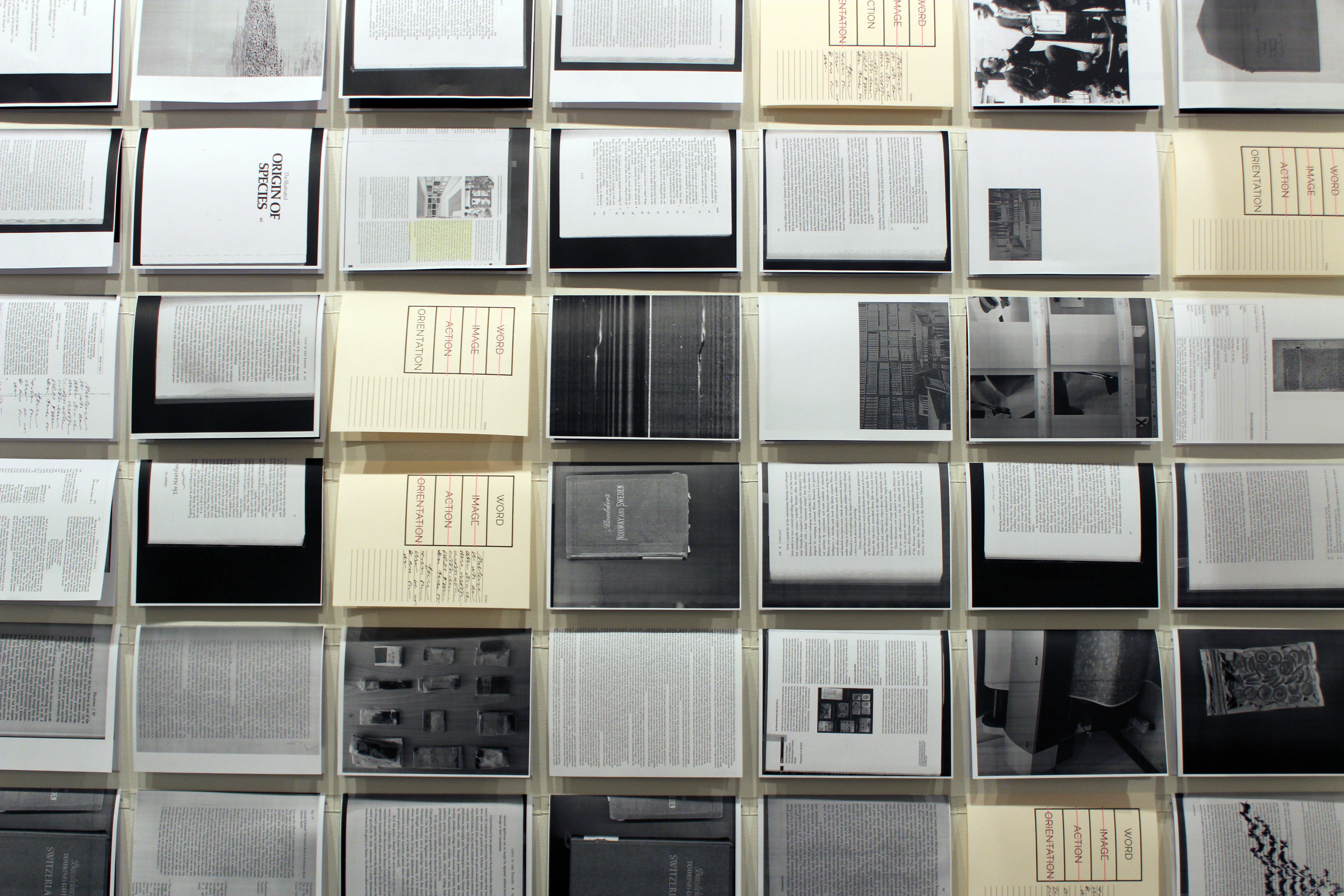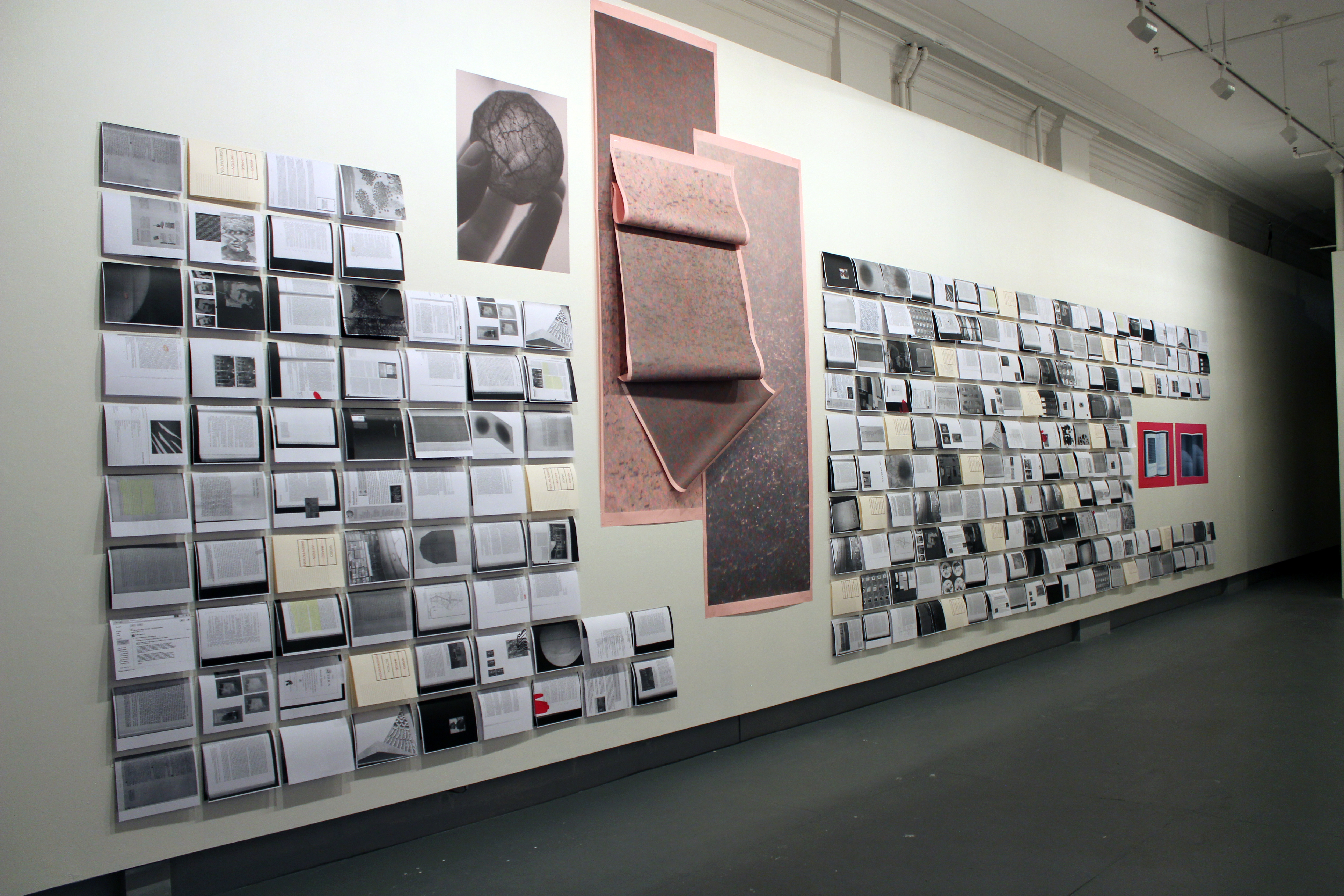 Babel Revisited installed at SPACE Gallery, Portland, Maine, 2017.

The book as a curated, collaborative and performed space is the subject of Babel Revisited by artist collaborators Leslie Mutchler and Jason Urban. Previously shown in Cork, Ireland, Babel Unbound was adapted to Space gallery as a way to activate the exhibition space during the New England Art Book Fair.

A series of printed works, risographs, xeroxes and screenprints become a publication pulled apart, ephemeral and in-flux, lining the walls of Space gallery. Photographs, large-scale digital prints, and faux-neon signage break up the monotony of the splayed publication and help to loosely connect, by thread, by memory, by mark, pieces of text, re-paginated essays, screen-captured images, and scans of book spreads. The gallery becomes a circular space without hierarchy; with no beginning and no end; a confused noise made by a number of voices.

Performing the Book, a single-channel video, explores both the tactile handling of loose pages, while bound, and references the magenta-fingered scanning process at Google Books Library Project. With the book in motion, relationships emerge and dissipate within seconds, making the magic of browsing visible and highly aesthetic.

The video, Performing the Book, is available for viewing on Vimeo.